News, Links & Updates
2013 - 04.10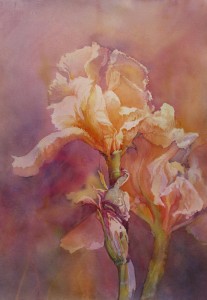 You are invited to an exhibition this June at the LaGrange Art League Gallery of Carole's works.  The opening is Sunday, June 9, 2013 from 2-5PM and will feature paintings, live music, food and wine.  Everyone is welcome!!
Carole's newer painting Cherub's Kiss  just won the Theme Award at the La Grange Art League juried show "In the Garden".  Juror's comments: This painting was chosen for it's beautiful handling of color, composition and handling of edges.  Good representation of the sense of light and warmth of the garden. 
"Cherub's Kiss" is currently part of the Botanic/Organic Exhibition and is on view at the Union Street Gallery! (see exhibitions) It also won 2nd place in the "Best of the Best" show.
Carole recently won 1st place in the La Grange Art League juried show with her painting "A Few Thoughts" and Second Place in the Bursting and Budding Show.
Carole is one of the featured artists in a new E-Book and DVD titled "A Walk into Abstracts ~ How Did They Do That?"  You can view more info about this book at the web site:  www.awalkintoabstracts.comThe ebook is $47.00  The DVD is $67.00  You can buy both for $97.00.  This fall one of her paintings, "Faced with Reality" will be published in a North Light publication named "Incite: Dreams Realized."
You may view her work at :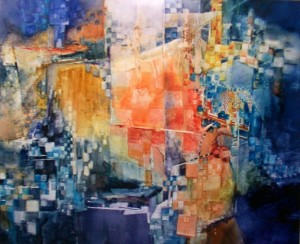 Positive Strokes Art School and Gallery
La Grange Art League Gallery
122 West Calendar Avenue
La Grange, IL 60525-2325
(708) 352-3101
www.lagrangeartleague.org
Copyright 2011, Carole A Burval, All Rights Reserved